Loop/Roof
A small house for 3 persons family in the residential district where traditional form of house with gable roof is conserved.
This project aims to create a moderate division without adding partitions by multiplying a loop space and an ordinary roof shape. The 3 elements, the exterior wall freely embedded openings, the interior wall involving all M&E system and the roof, were twisted. This composition generates the spatial link of rooms widening toward the end, the various depth of eaves and the vertical expansion in height. This space diffracts the natural light from all directions, appears the mixture of light and shadow as well as the sound echo.
Spatial connection but visual contact, independent feeling but recognition, they symbolize the relationship of this family.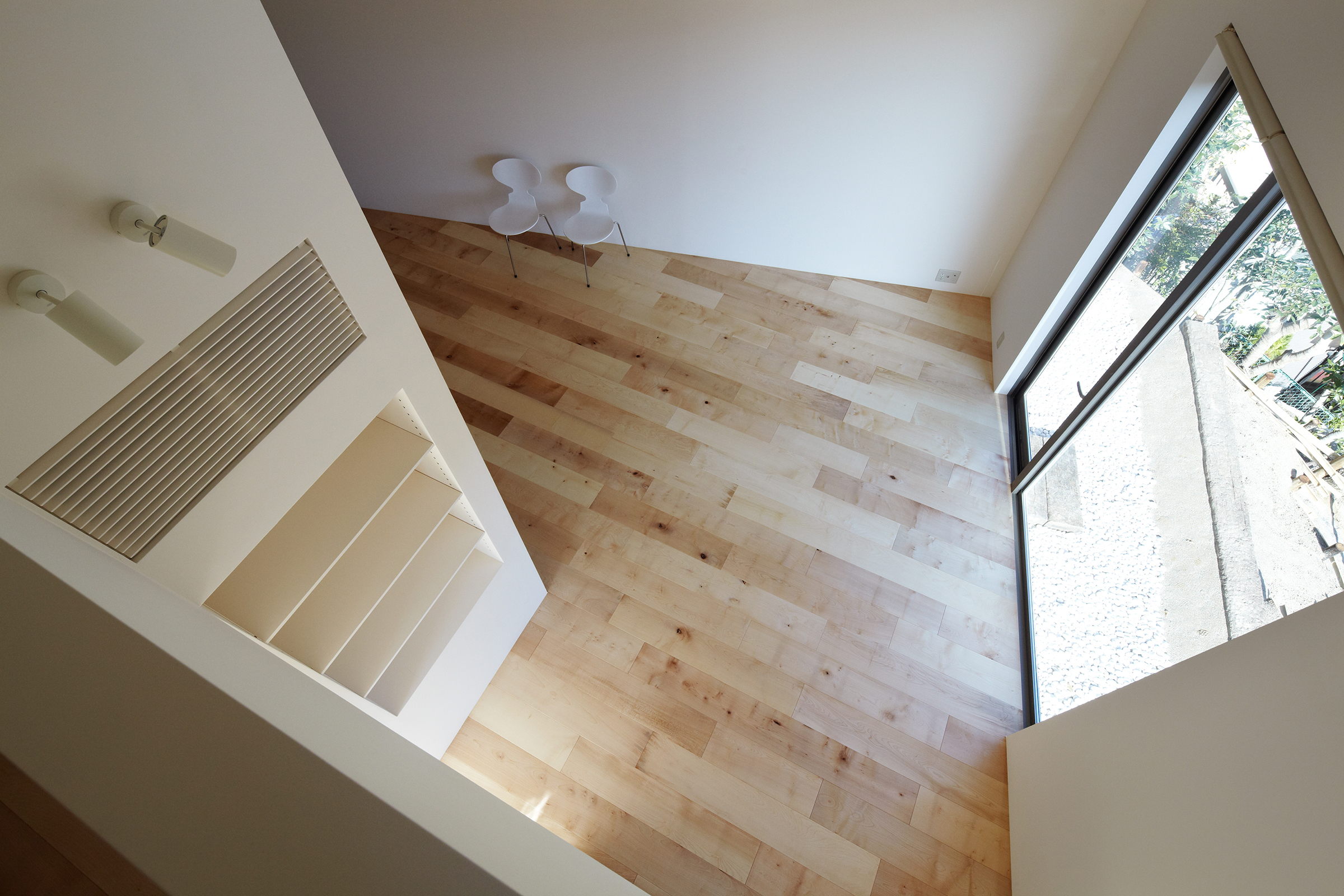 切妻屋根が保存された景観地区に建つ家族3人のための小さな住宅。
周辺環境に馴染んだ大屋根に包み込まれた内部空間(Roof)と、おおらかな輪状の空間(Loop)を重ね合わせた。ひと繋がりであるにも関わらず、間仕切りに依らず適度に分節され、洞窟のように奥行きを持った空間が生まれた。中央に設備・階段・収納等を集約した結果、自由に窓を設けることが可能となり、様々な方角から差し込む自然光が家の中を回折し、時間の移り変わりを感じられる家となった。全部は見通せないけれど繋がっている、気配は感じるけれど独立している、住まい手の家族関係そのものがこの住宅には顕れている。
(Photography : Daici Ano)